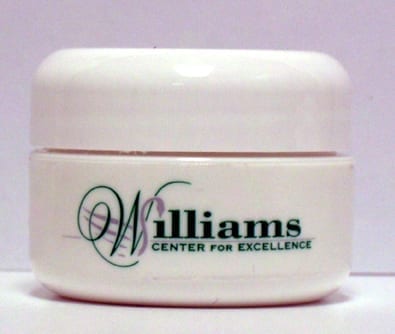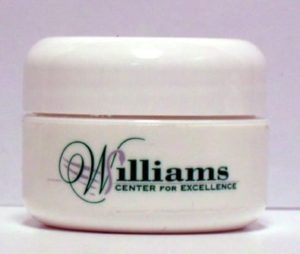 Alpha Hydroxy acids are derived from fruit and milk sugars and are commonly found in a variety of skin care products including cleansers, toners, moisturizers, masks and at times are used at higher concentrations for chemical peels. Dr. Williams' skin care regiment offers a physician strength topical glycolic acid cream. Patients can use this in addition to their daily skin care routine. It will help improve overall skin tone and texture, smooth fine lines, wrinkles and help decrease signs of sun damage including hyper pigmentation.
The two most common types of alpha hydroxy acids are glycolic and lactic acid. These acids which are both used to break down the "cement" that holds dead skin cells together on the epidermis, or outer layer of the skin. This allows for rapid exfoliation and skin renewal. Regular exfoliation helps skin look brighter, prevents clogged pores that can cause blemishes and helps skin care products, such as Tretinoin, to penetrate into the deeper layers of the skin.
You can start on these medicated creams by having a consultation with our Nurse Practitioner at the Williams Rejuva Center, or during a surgical consultation with any of the Physicians at the Williams Center Plastic Surgery Specialists. Remember, because they are prescription strength, they are not available over the counter in stores. As a patient you will have the convenience of purchasing you creams both in office or over the phone (creams are mailed out the following day).
DIRECTIONS:
~ Apply a small amount of cream in the morning on dry skin. It is recommended to start out slowly using this a couple of times a week and gradually increase to every day. It is common to feel a tingling sensation for a short time after applying the cream to your face.
* Patients using alpha hydroxy acids may experience minor redness and flaking that will normally disappear after the skin adjusts to the glycolic acid.
* Using a sun block of SPF 30 or higher daily is important due to the fact that alpha hydroxy acid use can cause increased sun sensitivity.
To find out if you are a good candidate for this product contact the Williams Rejuva Center at (518) 786-7004 to set up an appointment for a cream consultation.