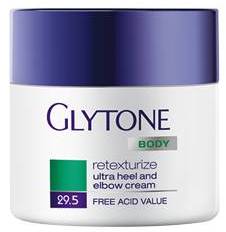 An innovative cream with Free Glycolic Acid that retexturizes, softens and smoothes dry rough elbows and heels.
Benefits:
Utilizes unique qualities of highly concentrated Free Glycolic Acid, mineral oil, and glycerin to retexturize and soften.
Directions: Gently massage into dry, calloused areas such as the heels and elbows or as directed. On elbows, leave on for 10-15 minutes and rinse with warm water. If tolerable after initial application of 10-15 minutes, gradually increase time, up to 30 minutes. Not to be used on face.
We can provide you with more information by just stopping by the office or contacting us via the website to place an order.