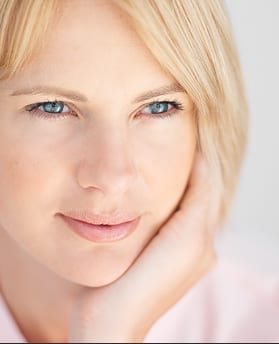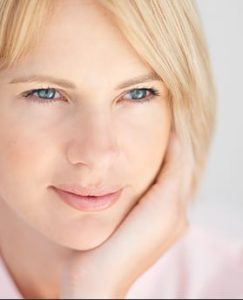 Preventative care is effective in treating against the emergence of lines, wrinkles and skin creases, and the strongest examples of this method for personal care come from the medicated skin care products. These products can be found and obtained without a doctor's prescription, making them an ideal alternative for people who want effective but gentle solutions to their cosmetic problems. However, it is important to note that people should use these products diligently and carefully. Products will package their directions and warn people against any possible mixtures, side effects and consequences, and these warnings should be minded in lieu of a medical professional.
Medicated alpha hydroxy fade cream uses carboxylic and hydroxyl acid to reduce wrinkles and slow signs of aging — the very same chemicals used in professional dermatological chemical peels. Products like Avene Trixera Emollient Cream work similar to prescribed doses of Juvederm in that they both concentrate on nourishing and hydrating dry skin conditions that can lead to flakes, redness, irritation and the exacerbation of scars, but even overuse of these products can create irritation.
Exfoliation products like Glytone Body Lotion and Glytone Heel and Elbow Cream lotion at-risk parts of the body, but excessive use of any lotion can clog pores. Eye cream specific products like HydroPeptide SPF 30 can help to alleviate the wear underneath eyes from a lack of sleep or sun damage, while products like Latisse sell themselves as an FDA approved eyelash nourishment. Eye care products should be applied carefully so as to avoid any direct contact with the eye itself.
OVA Skin care, a unique product that utilizes skin cells in mixtures of anti-aging ingredients, antioxidants and peptides are sold alongside the Neova line of DNA Damage Control and Total Repair Creams, and although both of these treat the main causes of lasting sun damage from UV radiation, they can also lead to clogged and suffocated pores if they are used more liberally than their directions instruct.
Non-foam cleansers like Mark Lees Soothing Cleanser helps to nourish the surface of skin without stripping away the natural moisture barriers that healthy skin propagates, and although Mark Lees Soothing Cleanser is a gentler alternative to some of the other medicated products in this section, even 'soothing' cleansers can irritate the skin if applied improperly.
Tretinoin Gel Retin-A Micro treats whiteheads and blackheads with topical application to the affected area, although excessive use can cause acne, clogged pores and skin damage. Triple action hydrating creams like Vivite Replenish Hydrating Cream softens, repairs, heals and smoothens patches of skin damaged by dryness, but it is important to remember that each of these treatments are medicated, and every medication is owed a respectful adherence to the cautions and warnings of its potency. Certain medicated products will also contain adverse side effects, although these effects are mediated by the fact that the aforementioned list of products are almost all applied topically, limiting their consequences to the surface-most layers of the skin.
The market is flooded with many different creams that have been promoted by companies to erase or reduce wrinkles, improve the color, texture, and tone of your skin. The question is what really works?
Dr. Edwin Williams has formulated prescription strength creams in a creamier nonirritating base that contain active ingredients which have been scientifically proven to reverse sun damage and stimulate collagen production. He feels that patients should use creams of prescription strength to be most effective. These creams should be the foundation of your skin care.