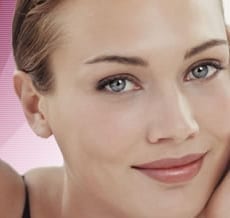 September is a wonderful time to rejuvenate skin after a summer of sun and fun. Maintaining beautiful and radiant skin is an ongoing process. Even those with healthy lifestyles and good skincare products can still have dull complexion, especially after exposure to the elements of summer. There is one treatment that can provide clearer skin and bring back that radiant glow in Albany. That treatment is the Williams chemical peel. The Williams Rejuva Center offers physician strength TCA peels to assist in improving skin texture and clarity. TCA peels are especially effective in combating changes to the skin caused by sun exposure and aging. TCA benefits the skin by reducing fine lines, blotchy patches, and age spots.
Terrific TCA
TCA, also known as trichloroacetic acid, is a safe but potent acid. When TCA is applied to the skin, it penetrates deeper into the epidermis, removing dead skin cells. The top layers of cells in the epidermis respond by drying up and peeling or flaking  over a time period of approximately 5-7 days depending upon the strength of the TCA used for the peel. This process works to improve and sometines remove fine lines and stimulate collagen growth. Collagen is the main structural protein that provides support to the skin. Collagen is "the mattress" under our skin that is responsible for skin cell turnover and provides firmness and suppleness to skin. Glycolic acid is not able to achieve collagen stimulation in the same way TCA is able to. Glycolic acid, also known as alpha hydroxy acid, works wonderfully for a range of skin care concerns, but doesn't hold the same strength as its counterpart TCA. This type of ingredient may be added to various skin care products and can lighten the look of sun damage and lessen the appearance of fine lines. Depending on the strength that is agreed upon for a peel during a treatment, your downtime will vary. A lower percentage may mean you can walk out of the office with only slightly pink skin, whereas a higher strength peel may require several days of downtime and planning ahead. We would like to emphasize that after a peel treatment, avoiding the sun and applying sunscreen every day for several weeks after your peel (and every day as a lifestyle habit) is extremely important. During this time, your skin will be extremely sensitive to the sun. It is best and recommended to avoid any sun exposure at all costs after receiving a peel.
TCA treatments are considered medium in depth, ranging in strength from 15 to 20 percent. Many patients will note significant peeling for a few days after the peel with a mid-range concentration. TCA is powerful and wonderful with its ability to brighten sallow, dull looking skin and reviving it to that of a young and healthy glow. This type of peel has the ability to attribute to a younger face as it lifts away dead skin cells and sends a message to collagen to "wake up."
Smooth, Supple Skin With TCA
TCA peels are not recommended for other areas on the body other than the face. For example, the back,chest and  neck,are not areas where Tca would be applied. As we age, hands may begin to appear wrinkled as well.We like to recommend Radiesse injections in the back of the hands for a more youthful appearance of the hands. Some patients may opt to have a TCA peel on their face and Radiesse for their hands at the same time. After all, a big giveaway of age is the appearance of your hands. Remember to wear SPF on your hands just as you would your face. Your hands are just as prone to sun damage as your face and the rest of your body. A younger face wouldn't be complete without younger looking hands!
What To Expect
Know that before getting a TCA treatment, they often require some downtime. This downtime varies from a day or two up to  seven to fourteen days in total, especially when they are of a  higher concentration. Approximately one week before your TCA peel, it is important you refrain from using any exfoliants in your skincare routine including any products containing trentinoin . Doing so could cause damage once the TCA is applied because the skin will be thinner and more sensitive. Hair removal or any type of abrasive scrub must also be avoided to avoid damaging the skin in any way before your peel.
Be prepared before your peel by having the proper products to care for your skin, a highly quality SPF, and a large floppy sunhat to wear. The sunhat and the SPF will come in handy after several days have passed when you may decide to run errands again. Otherwise, it is highly recommended to stay out of the sun at all costs for a week to ten days after your peel.
Various types of acid provide noticeable tightening of the skin around the eye area and improvement of uneven skin tone and reduction of hyperpigmentation. Hyperpigmentation consists of those pesky brown spots that may show up on the skin as young as the teen years, and are often created by aging and sun exposure. Patients with melasma (a form of hyperpigmentation ) may notice increased benefit from a series of treatments in conjunction with appropriate skin products and sun screen.
If you have acne, a chemical peel with TCA can be a valuable agent in clearing up your complexion and reducing acne scars. Acne scars can be smoothed and refined, diminishing their appearance. However, if you still struggle with acne, an at skincare routine may be discussed with the doctor to use after you see results from your peel to prevent any new acne scars from forming. Salicylic acid based skin care can help to clear up and treat acne because this type of acid is able to exfoliate inside the pore. With the ability to exfoliate inside the pore, the bacteria that causes acne is cleared away which leads to fewer breakouts in the future. A series of these treatments may be necessary in order to maintain beautiful, clear skin. Using salicylic based cleansers or exfoliants at home in conjunction with a high quality SPF is often recommended. It is important to note that whenever you exfoliate your skin, whether it be a treatment in the office or an exfoliating treatment at home, it is imperative to apply a liberal amount of SPF of at least 30 or greater each and every day. Skin that is freshly exfoliated is more sensitive to the sun's damaging ray, leaving it more vulnerable to sun damage.
Beautiful Results
Once your skin has completed its peeling process after the TCA peel, you will begin to see results. Even better, your skin will continue to improve for around thirty to sixty days — if you continue to avoid further sun damage. The results of your peel will continue to last if you pamper your skin and protect it from sun exposure. Your doctor will advise you on how to care for your skin post peel. A gentle cleanser will be recommended along with a moisturizer and ointment. Avoiding sun exposure for two to eight weeks is necessary.
These treatments generally require approximately 20 minutes to perform and patients notice a benefit within one week after the peel. We feel our patients love our peels and the benefits derived from them. Please contact our office in Albany at 518-786-7004. We look forward to helping you achieve a radiant and beautiful glow!