Lip Flips: Everything You Need to Know
Lip flips have become an increasingly popular treatment for people looking for a minimally invasive way to create the appearance of a fuller upper lip.
This simple non-surgical lip augmentation procedure is cost-effective, temporary, and simple.
For many patients, this is an attractive alternative to fillers, which are more invasive and permanent.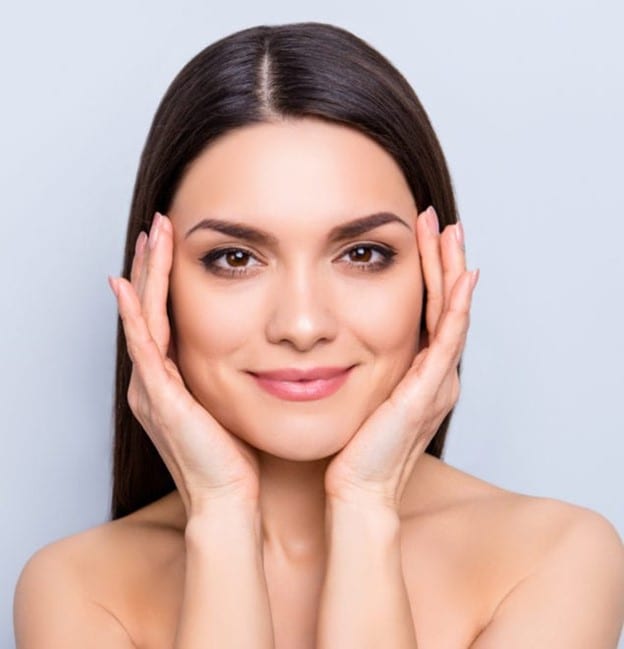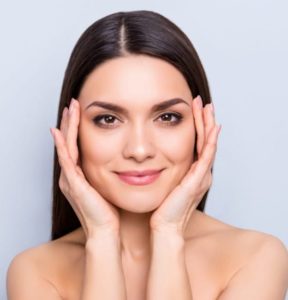 What is a Lip Flip?
Lip flip treatment involves injecting a small amount of a neuromodulator (Botox or Dysport, for example) into the orbicularis oris, which is just above the vermillion border of the upper lip.
The orbicularis oris is a muscle that helps form and shape the lips.
The vermilion border of the upper lip is a normally sharp line between the lip and adjacent skin and is where lipstick is typically applied.
Over the days following treatment, the muscle becomes relaxed ­— allowing the upper lip to turn outward.
This creates the appearance of a fuller, youthful-looking upper lip. Lip flips do not affect the lower lip.
The injection takes less than two minutes, making it perfect for people who have a fear of needles and invasive surgical procedures.
A lip flip should not be confused with lip fillers or a surgical lip lift, which are both more powerful, permanent, and invasive.
Lip Flip vs. Lip Fillers: What's the Difference?
Lip fillers are a more powerful lip augmentation technique where a filling substance is placed into both the actual lip and the lip borders. Fillers last longer than lip flips but are more expensive.
The lip flip uses Botox to create a subtle eversion of the upper lip, and there is no injection into the body of the upper or lower lip.
How Long Does a Lip Flip Last?
In general, the effects of a lip flip will last for about two months.
Botox typically lasts for approximately three months, but the lip flips don't last as long for a few reasons.
For one, the lip flip involves injections to a muscle that we constantly move throughout the day.
We move the orbicularis oris muscle more than any other facial muscles, which contributes to shorter lasting results than a traditional Botox treatment.
When Will I See Results of a Lip Flip?
About two to three days after a lip flip, patients will notice that their upper lip appears larger as the muscle relaxes.
The maximum results are evident a week to 10 days after treatment.
These are not drastic results, but they are noticeable to patients, especially when comparing pre- and post-treatment photographs.
Lip flips can be especially effective in patients looking to change the appearance of a "gummy" smile.
Lip flips decrease how much the upper lip elevates when smiling, reducing the visibility of gums.
Lip Flip Before and After
To decide whether a Botox lip flip is right for you and your desired results, check out our patient's natural results after undergoing lip flip treatment at the Rejuva Center.
Reasons Patients Choose Lip Lifts
Patients choose a lip flip for a variety of reasons.
Some patients are looking for the results of a lip augmentation but are hesitant to get lip fillers because of their invasiveness.
For patients with a fear of needles, lip flips are a better alternative.
The lip flip does require needles, but the needles used are very small in comparison to those used for lip filler.
There are minimal required injection sites, so the injection takes approximately two minutes. The entire treatment takes less than 30 minutes.
A lip flip can serve as a good introduction to future lip filler injections for patients who are looking for the appearance of larger lips but are not yet ready to commit to the cost and invasiveness of lip fillers.
The lip flip gives a subtle illusion of added upper lip volume — making it an ideal way to experiment with a short-acting, less dramatic result to see if they are happy with their results.
If the results are not as dramatic or long-lasting as a patient would like, the natural progression would be to proceed with fillers for a more volumized appearance.
Cost-wise, lip flip treatment is less expensive than fillers because it only requires a few units of Botox or Dysport.
Lip Flips: Minimal Discomfort During & After
There is very minimal discomfort that patients feel during the lip flip treatment.
Typically, by applying ice immediately before the injection will avoid any pain.
We can also apply topical numbing cream to the area, but it is not usually necessary.
Lip Flip Treatment Recovery
Patients should avoid exercise for the remainder of the day and avoid sleeping face down that night.
For a few hours after treatment, patients can expect to have a small bump at the site of injection.
Bruising is a rare possibility given the very small size of the needle.
At the Rejuva Center, we use a small amount of Botox to maintain actions of the muscle and avoid noticeable changes in the function of the mouth.
Side Effects
Side effects after lip flips are extremely rare in the hands of our experienced nurses and doctors.
The muscle may become too weak and can cause difficulty in puckering lips or drinking through a straw.
These are rare events, and if any side effects are caused, they will subside as the Botox weakens over the upcoming weeks.
Schedule a Consultation
To schedule a virtual or in-person consultation for lip flips treatment or any other non-surgical aesthetic treatments, book one online or call us at (518) 786-7004.